Bus Transfers To and From Tenerife Reina Sofia Airport



Buses from South Tenerife Airport with Bus Routes and Times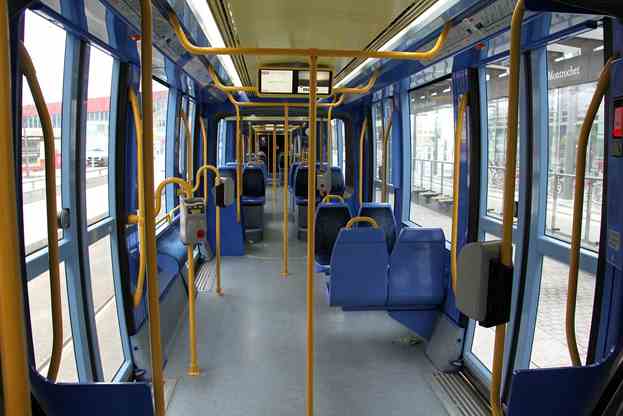 Passengers can travel to or from Tenerife South Airport by bus, as there are extensive bus services in Tenerife. The buses are considered to offer a reliable and cost effective form of transportation.
Tenerife South Airport consists of a single terminal building, which handles all international and domestic departure and arrival flights. Since that the Canary Islands are famous for their beautiful beaches, warm weather and upmarket holiday resorts, Tenerife South is a popular arrival point for thousands of local and international tourists. Although many car hire companies are found at the airport, and taxis are always available in the taxi rank, many passengers prefer to travel on the buses of the island, as they are a much cheaper way to their next destination. Passengers will find the bus stops at Tenerife South Airport just opposite the arrivals gate of the terminal building.
There are currently three bus routes available from Tenerife South Airport, which travel to various near and far destinations on the island. One of the nice things about Tenerife is that it is relatively easy to get to any of the towns, even if you need to travel all the way to the northern coast, as it is only approximately 60 or 70 km across the island from the south. The Route 111 bus from Tenerife South Airport travels to Santa Cruz, the island's capital city and a major tourist destination, and also stops at the Los Christianos beaches and the Playa de las Américas. This bus is available approximately every half an hour, between the hours of 06:20 and 22:20. From the Santa Cruz bus terminal, many other bus routes are available to the northern areas of the island.
Another two bus routes from Tenerife South Airport travel to Puerto de la Cruz, and are known as the Route 340 and Route 343 buses. Travelling time to this region of Tenerife is approximately an hour and twenty-five minutes, and regular bus services are available. However, if you need to travel to Tenerife North Airport, the Route 343 bus should be used. In general, the buses from Tenerife South Airport provide transport to Santa Cruz and Puerto de la Cruz, the Tenerife North Airport and the most popular beaches found towards the south of the island.
A company known as the Transportes Interurbanos de Tenerife operates the public buses in Tenerife, or TITSA for short, which has been providing transport services for over thirty years. TITSA has also become one of the most important transport companies in Spain, as their services provide a vital role in the mobility of local people and tourists between the municipalities of Tenerife. Passengers can reach just about every main town and city in Tenerife by bus, and TITSA's services operate 24 hours a day, 365 days a year. There are also about 3,700 bus stops on the island.
TITSA operates a fleet of 550 buses, and has one of the most modern fleets in Europe, which means that the buses of Tenerife are fitted with the latest technology regarding safety and comfort. They are also mechanically sound, and therefore able to provide a reliable transport service. The most recent vehicle purchases by the company are known as EEV buses, which stand for Enhanced Environmental-Friendly Vehicles. They produce lower emissions of carbon dioxide, and other harmful substances, and therefore help to sustain healthy living conditions for all in Tenerife. Many of the buses on the island are also fully accessible for disabled passengers. If an accessible bus is required at the airport, it is best to contact the company ahead of your arrival to ensure that one is available for the route you wish to take. Further information regarding TITSA is available at www.titsa.com.
Bus tickets are generally very inexpensive when compared to a taxi fare, and for the routes from Tenerife South Airport, the costs are between €2.25 and €9.70. There are also travel cards available, for either €12.00 or €30.00, which can be used on the tram services as well. A monthly travel card is available for €40.00 for the exclusive use in the metropolitan area – Santa Cruz de Tenerife, La Laguna, El Rosario and Tegueste. Passengers may also purchase a single bus ticket from the driver of their bus, but change can only be provided for a maximum of €10.00.
Another form of bus transport quite popular from Tenerife South Airport are hotel shuttles, operated by the various hotels and holiday resorts in the area. Many own their own buses for the transport of their guests between the airport and their place of accommodation. These services should be booked at the time of reserving accommodation. There are also several private companies available, which mainly offer transport to the resorts nearby, and are sometimes provided as part of a package deal.
Passengers arriving at Tenerife South Airport can rely on the buses to get to their next destination, and passengers departing from the airport will also find the buses to provide an excellent service.